Login
If you have an account with us, please log in.
Dont have an account? Register
White and bright - which shade of white to pick?
23 Sep 2021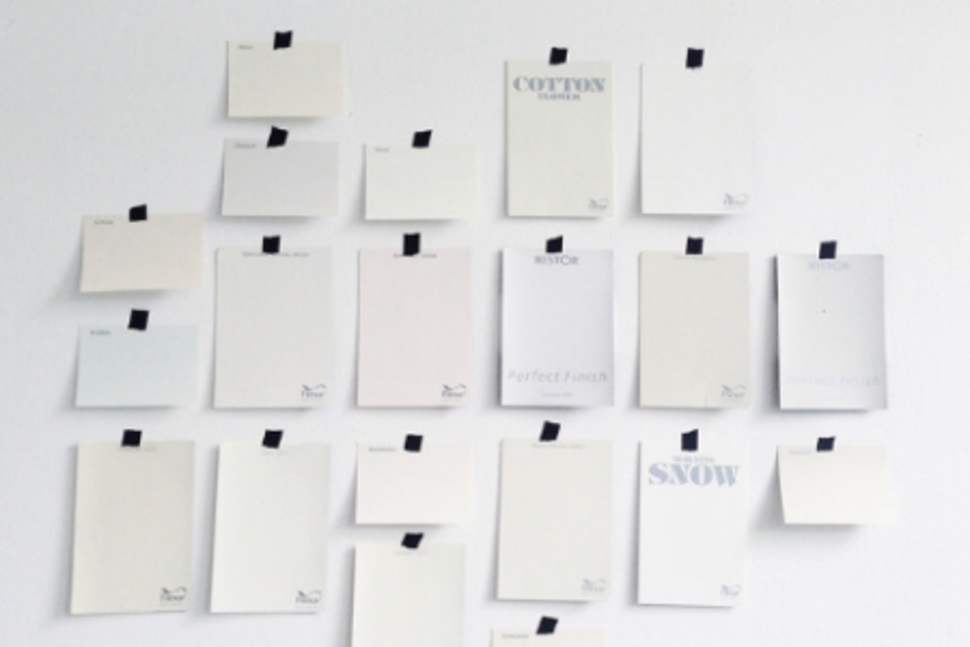 White stands for "pure and clean", but it also brings peace and balance to an interior. Not so peaceful probably, will be the process of picking out that perfect shade of white. There are numerous types of white to choose from: ivory, pearl, cream,... In case you're at your white's end, here's an overview of things to take into account when selecting the shade of white for your walls and ceilings.
RAL 9001, RAL 9010, RAL 9016: where lies the difference?
RAL 9001, RAL 9010 and RAL 9016 are three of the most popular whites in paint. Many people mistake RAL 9010 for the brightest white, as it is named "Pure White", when it actually is more of an eggshell kind of white. Its popularity is due to being a bit warmer and softer than the actual pure white paints, as those don't contain any pigments. RAL 9001 is slightly darker and could even be considered a very light beige. RAL 9016 is more of a greyish white and a bit more cold-toned. 
Below, you can see some white RAL colours next to each other for comparison. Keep in mind though that screen representations of these colour are not (always) 100% exact. 
For proper colour representation, you should use a colour fan. Alternatively, you could try out RAL 9016, RAL 9010 and RAL 9001 in your home with our white colour tester pack. That way, you can rest assured you'll have the exact shade of white you intended to have. 
As mentioned above, every paint always sells has pure white paints without any added pigments. However, they are not that popular, as they often tend to be too bright and make the room look cold.
White magic: effects you can create with white paint
There are a few effects you can create by using white paint. For example, (high) gloss white paint seems to add a sense of depth. Matte white paint is well-known to make rooms appear larger than they really are.
White always blends in and balances out with the colours around it, which can be very handy! Do you happen to have a white wall that looks to cold or too bright? Add natural, warm materials, such as wood, leather or textiles to create a warmer atmosphere.
Just one tricky part, because the magic effect is a two-way street: when you have a bright white wall and a bright red wall next to each other, for example, the white might "take in" the red and look pinkish.
Things that can influence your shade of white
The light from outside or from indoor light sources can have a great impact on the way your white paint colour is reflected off the walls. Walls that are in bright daylight, for example, are usually better of with a softer, slightly darker white. The surface and material to be painted might also be of influence and are definitely to be considered in choosing the right shade of white. The larger the surface, the brighter your white will look. 
Would you love to use whites in you interior, but aren't you exactly sure which ones? Contact our customer service. We'd love to help!
You can also rent a colour fan at deverfwebshop.be to compare different shades of white. Ask for more information.