Very creamy, universal ready-to-use hand filler. Suitable for joining, flattening and finishing.
Read more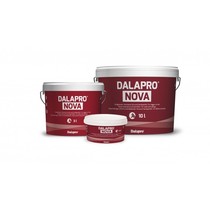 Ready-mixed, all-round light-grey hand filler that is easy to work with. For walls and ceilings.
Read more
Ready-to-use lightweight indoor and outdoor putty that is very resistant to frost-thaw cycles.
Read more
Ready-mixed white finishing filler for new construction and renovation.
Read more
77% regular customers

Free shipping from € 50

Voor 10u30 besteld, vandaag verzonden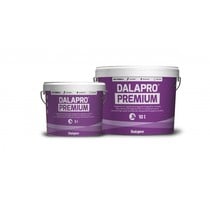 Ready-mixed white, low shrinkage hand filler for plasterboard and concrete.
Read more
Ecolabelled ready-mixed grey hand filler with high build, ideal for smoothing out decorative plasters and rough surfaces.
Read more
Dalapro Wood Finish is a white, ready-mixed, extra fine hand filler for woodwork. Good adhesion, strength and building properties make the smoothed surface an excellent base coat for woodwork and enamel paint.
Read more