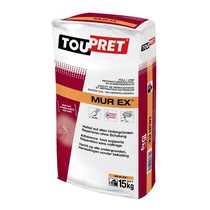 Filling and repair agent powder, outside, for manual application. Can be applied to all new or renovated surfaces, untreated or painted: • Plaster • Old painted surfaces • Cement, concrete, concrete blocks, brick, stone • Glass mosaic, ceramic.
Read more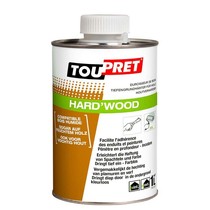 For hardening and reinforcing moisture-damaged wood and protecting new wood before finishing. Can be applied manually, both inside and out. Used on sanded or trimmed, damp or dry but absorbent wood.
Read more
Toupret is an independent family group since 1938. It is their goal to promote the success rate of all users through innovative, competitive, high quality, fast, simple and reliable filler solutions. Today it is an international group with 7 sites spread throughout the world.