Matt, insulating wall paint with high abrasion resistance. Not shiny. 1L, 2,5L, 5L & 10L
Read more
Matt, insulating wall paint with high abrasion resistance. Not shiny. 1L, 2,5L, 5L & 10L
Read more
Opaque waterborne primer for interior walls and ceilings, based on alkyd emulsion that prevents the occurrence of dull spots in the finish. 1L, 5L & 10L
Read more
Water dilutable universal primer on the basis of a 100% acrylic dispersion, with an exceptional good adhesion on various surfaces and very quick drying time. 1L & 2,5L
Read more
Free Shipping (BE & NL) From € 50

Professional Advice

Paint, Wood protection & Accessories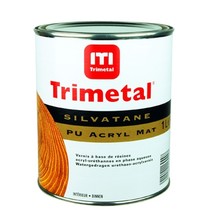 Transparant matt acrylic polyurethane varnish for woodwork based on water, for the inside. 0,5L, 1L & 2,5L
Read more
High-quality scratch-resistant polyurethane acrylic topcoat with good flow, water-based for the inside. 0,5L, 1L & 2,5L
Read more
Microporous, breathable paints which through the humidity can escape through evaporation.
Read more
Waterborne wall paint based on acrylic dispersion, no plasticizers, for indoor and outdoor. 1L, 2,5L, 5L & 10L
Read more
Free Shipping (BE & NL) From € 50

Professional Advice

Paint, Wood protection & Accessories
Steloxine Decor Satin is a polyvalent, unleaded anti-rust for ferrometals that can be used as anti-corrosive primer, second and last layer. Hereby, it is possible to have a profound, anti-corrosive system using only one product.
Read more
High-quality scratch-resistant polyurethane acrylic topcoat with good flow, water-based for the inside. 0,5L, 1L & 2,5L
Read more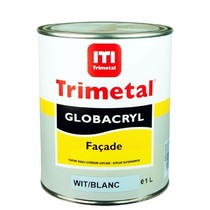 Silky gloss paint based on 100% acrylic copolymers in dispersion and suitable for exterior walls. 1L, 5L & 10L
Read more
Solvent-free wall paint with matt aspect based on vinyl copolymers. Low odor and conceals imperfections in the surface. 1L, 2,5L, 5L & 10L
Read more
Trimetal stands for complete paint systems, various services and support tailored to the professional. Trimetal puts painters always and everywhere on the first place. Because your job is their profession. The quality of their products ensures a beautiful and lasting results.