Login
If you have an account with us, please log in.
Dont have an account? Register
How do I find the right colour?
There are thousands of colours to choose from...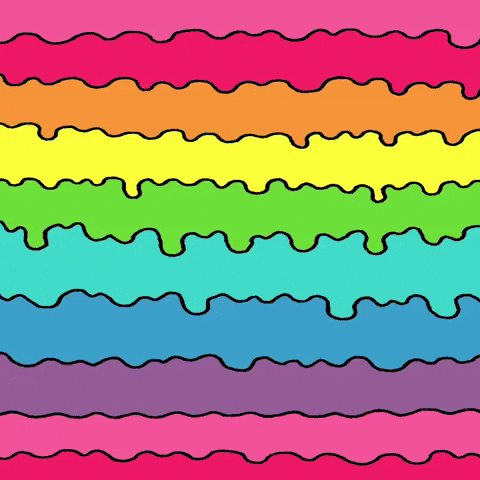 source: Giphy.com
And on top of that, the various paint manufacturers all have their own colour collections as well. How on earth do you find that one perfect colour in an ocean of paint colours? And, if you did find it, how can you make sure you get that exact colour in your paint can? How can you find the proper colour name or code? Let's see if we can help you out.
No specific colour in mind?
Then it's probaly an idea to have a look in one of the colour fans that you can buy or rent from our shop. Another option is to look into colour tools online. We've gathered some of the most important ones here for you on this page. Just click on one of the above colour systems. Additionally, know that we're always here to help.
Which colours can('t) we make?
The most common colour systems we're using are:
NCS, e.g. colour code S 1060-R30B
RAL, e.g. colour code RAL 4003
Sigma, e.g. colour code PPG1182-7
Sikkens, e.g. colour code Z9.32.39
Trimetal, e.g. colour code A1.25.58
Did you find a colour you love in a certain paint brand, but do you actually prefer to have it in another paint brand? For example, Sigma colour PPG1182-7 is just absolutely stunning and you NEED. THAT. COLOUR. but you also need your paint to be Sikkens... Well, don't worry!
We can make almost any colour in almost any paint brand. However,...
...what we cannot make for you, unfortunately, are screen colours:
Hexadecimal colours, e.g. #B03574
RGB colours, e.g. RGB 225, 62, 150
Pantone or PMS colours, e.g. PANTONE 219 C
If the colour you have in mind is part of yet another colour system or if you aren't completely sure if your choice of colour and paint brand are compatible, then just ask us and we'll be able to tell you straight away!
Yes, you've found THAT colour! How to order it? 
Just go to the product page of the paint you'd like to order and fill out the colour code, or the colour name, whichever you prefer. Should anything be not entirely clear to us, we'll get in touch with you.   
"Ummm, I don't see a field to fill out the colour code." - Then you're probably looking at the standard white version of the product.
Any doubts or questions? Get in touch with us.