Connexion
Si vous avez un compte chez nous, veuillez vous connecter.
Vous n'avez pas de compte? S'inscrire
Cette page n'est maleheuresement pas encore disponible en français. Vous trouverez la version anglaise ci-dessous.
I want to lacquer my doors
Which paint do I need to lacquer my wooden doors? Can I also lacquer a PVC or aluminium door? What about inside doors compared to outside doors? Here you can find a step-by-step plan including the answers to these questions, useful tips and products that you can use.
STEP 1: PREPARATION
First of all, you can either take the door out of its frame and remove the hardware and door handles, or you can use masking tape to cover the parts that do not need to be painted. If you're going to paint the door frame as well, then it's better to tape off the adjoining walls too. Prepare your door by cleaning and degreasing it, and then sanding and dusting it. The large, even surfaces of the door can be easily sanded with a sander. For the smaller details, it's better to sand manually. 
These products can be of interest to you:
STEP 2: APPLYING PRIMER
Primer for wooden inside doors
For wooden inner doors and door frames, it's best to use a water-based primer. For a good final result, you definitely need two coats of primer. If your doors have been painted before and the layer of paint is still in good condition, you do not need to apply primer and after cleaning and sanding, you can immediately start applying the topcoat.
These products can be of interest to you:
Primer for wooden outside doors
Do you have wooden outside doors? Then apply two layers of systemic wood primer as an undercoat. For doors, you could also use a one-pot system (primer and topcoat in one), but a traditional synthetic wood primer in combination with the appropriate finishing coat (step 3) will give a much more scratch-resistant and smooth result, which is why we prefer it.
These products can also be of interest to you:
Primer for (inside or outside) PVC and aluminium doors
For aluminium or PVC doors, you need a multi primer to ensure that your finishing coat will adhere well. You only need to apply one coat of the multi primer. 
These products can also be of interest to you:
STAP 3: LACQUERING
The last step is to finish the door with a lacquer of your choice. Be sure to check the paint's specifications for outside doors to see if it is suitable for outdoor use. Synthetic paints are usually more resistant to outdoor conditions, and high-gloss paints too often work well outdoors because they reflect sunlight, limiting the effects of prolonged exposure to the sun. Finally, you'll need one more finishing coat. After that, you can remove the tape or put the doors back on - and you're done! 
These products can be of interest to you: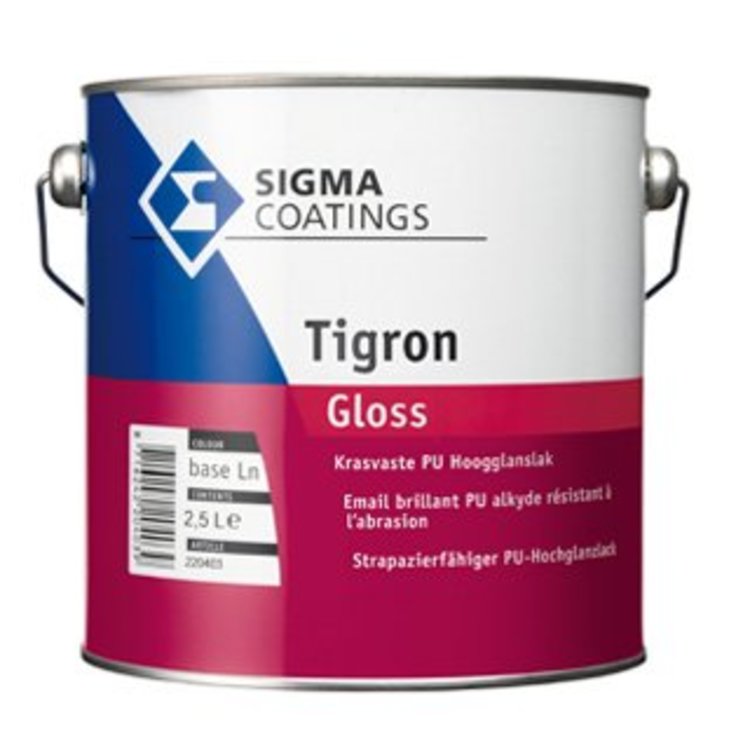 Sigma
Tigron Gloss - White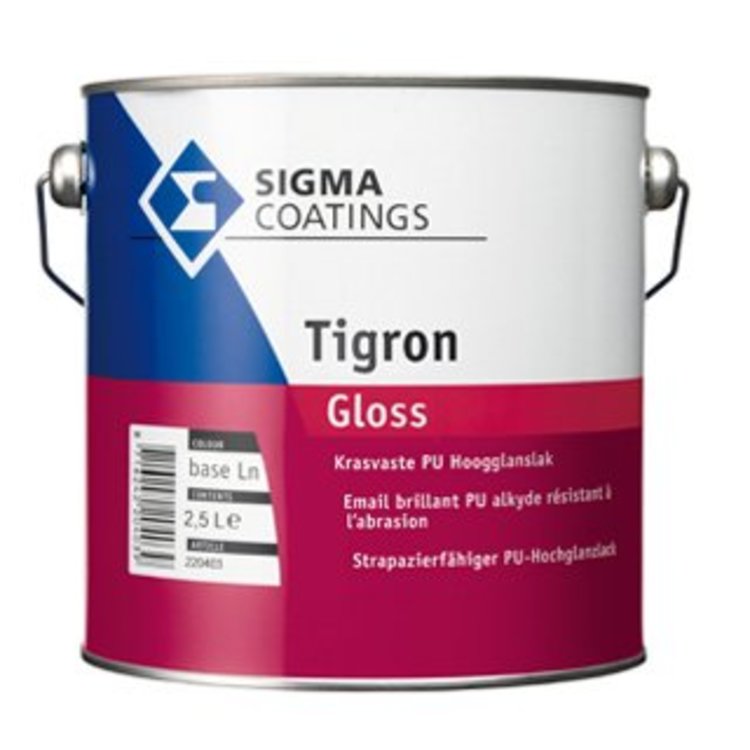 Sigma
Tigron Gloss - Colour
Sikkens
Rubbol Satura - White
Sikkens
Rubbol Satura - Colour
USEFUL TOOLS
Finally, we'd like to point out a few essential items for when you want to lacquer your doors
These products can be of interest to you:
How can I lacquer my door without leaving any streaks?
Tip: Use a roller! Especially if your door (largely) consists of a flat and even panel. Which paint roller gives the best results when lacquering? A felt roller, such as the one you can find in our product suggestions above! With their soft, short felt layer, these rollers can absorb more paint, which helps to achieve good coverage and therefore a smooth finish. If you've chosen a quality paint, its good fluidity will also ensure that you won't have any streaks. 
INSPIRATION
Feeling like painting your windows too? Then be sure to have a look here for a step-by-step plan for your interior windows and here for a step-by-step plan for your exterior windows. 
Good luck!
Any questions, doubts or comments? Feel free to contact us!